BAB Accelerate Series: Investing in the US – How to Not Screw It Up
Tuesday, May 26, 2020
11:00 am – 12:00 pm EST
As negotiations on the UK/US FTA continue, join three experts in their respective fields for a discussion about the challenges and opportunities of expansion and investment in the US.
Mark Sutherland grew up in the UK and is now based in Missouri working in economic development and also representing British Government interests statewide.
Dr. Belinda Clarke is the Director of Agri-TechE, an independent agri-tech organization based in Cambridge UK with members across the UK and internationally. Dr. Clarke recently led a company and organizational mission to Missouri focused on agri-tech investment and partnerships.
Nick Bowman is the SVP of Global Manufacturing Engineering at GKN Aerospace in the US. GKN Aerospace is headquartered in the West Midlands and is a long-time investor in the US. Prior to joining GKN, Nick was with the UK Ministry of Defense.
This Roundtable Discussion is for founders and CEOs of SME companies who are accelerating or planning to accelerate transatlantic trade through expansion, partnerships or acquisition.
Meet the Panel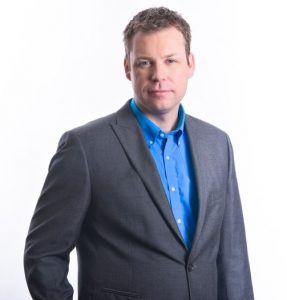 Mark Sutherland, British Hon. Consul
The Honorable Mark Sutherland is Her Majesty's Hon. Consul of the United Kingdom of Great Britain and Northern Ireland and represents the British Government in Missouri. He was appointed to this role in 2017.
Since 1992, Sutherland has led communications and marketing in corporate, agency and non-profit environments. He was born in Scotland and grew up in Farnborough, England, and today he serves as the CMO for Missouri Partnership, based in St. Louis, Missouri.
Sutherland has been behind the microphone, in front of the camera, authoring five books and numerous articles, and representing non-profits, organisations, and corporations in all aspects of communication. His work has supported companies and organisations around the world in the agtech, economic development, technology innovation and public sectors.
During his career Sutherland has been recognised with 42 awards for professional communications. He is also an active volunteer and has been recognized by both President Bush and President Obama for his volunteer efforts. In 2016 was appointed a GlobalScot by the Rt. Hon. Nicola Sturgeon MSP, First Minister of Scotland, joining a team of 600 Scottish "ambassadors" around the World. In 2019, his book "Pond Business: How to Succeed Across the Atlantic" was released.
Sutherland serves on the board of the St. Louis Scottish Games, the St. Louis Mosaic Project's Advisory Council, the World Trade Centre St. Louis FDI Steering Committee, the STLMade Advisory Council and leads PR and marketing for the Spirit of St. Louis Air Show & STEM Expo. He holds a BS in Global Leadership and Management from Washington University in St. Louis. He lives in the St. Louis region with his wife and four children.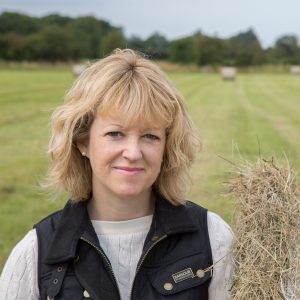 Dr Belinda Clarke, MA (Cantab) PhD FRSB CBiol. ARAgS NSc
Dr Belinda Clarke is the Director of Agri-TechE (formerly known as Agri-Tech East), Europe's largest membership business connecting farmers and growers with researchers, technologists, entrepreneurs and investors using innovation to enhance the economic growth, agricultural productivity and environmental sustainability of the agri-food value chain. Agri-TechE was named national Networking Group of the Year at the UK SME Business Awards 2019.
Belinda is a member of the Council of UKRI-BBSRC, is also a Trustee of the Royal Norfolk Agricultural Association.
Prior to her current role, Belinda was Lead Technologist for Biosciences at Innovate UK (formerly the Technology Strategy Board). In a previous role she was Director of Innovation Ecosystems at ideaSpace at the University of Cambridge, a pre-incubator supporting early stage ventures, and prior to that was Life Sciences Manager for the East of England Development Agency, based at One Nucleus. She has worked as an International Trade Advisor for biotechnology with UK Trade and Investment, and was Science Liaison Manager at the Norwich Research Park, focussed on brokering relationships between academia and industry, and promoting the science of the Park.
She has a first degree in Natural Sciences (Part II Plant Sciences) from the University of Cambridge and a PhD in plant biochemistry from the John Innes Centre. She is a Nuffield Scholar, Associate of the Royal Agricultural Councils, a Fellow of the Royal Society of Biology, Chartered Biologist, and a qualified business coach.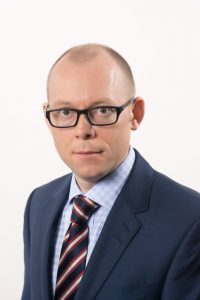 Nick Bowman, Senior Vice President, Global Manufacturing Engineering, GKN Aerospace
Following some time with the UK Ministry of Defense, Nick joined GKN in the UK in 1999 as a member of the GKN International Leadership Development Program. International assignments in both the Automotive & Aerospace sides of the Company included time in Germany, the US and UK. During his career with GKN Nick has enjoyed positions in Operations as a Manager of Manufacturing Process, Program Management as Program Director and has had a wide range of engineering responsibilities culminating in the roles of Vice President of Engineering & Technology for the North America Division of GKN Aerospace. He has been lucky enough to be associated with development and production on some leading edge Aircraft Programs such as F/A-18, F-22, F-35, X-47B, CH-53K and 787. Prior to his current role he was based in California and held the role of General Manager of the GKN Special Product Group Transparencies facilities in Garden Grove and Thailand.
Nick was raised in the UK and graduated with a Masters Degree in Mechanical Engineering from Imperial College in London. Nick has been living in the US since 2001 and completed his Master's Degree in International Business at St. Louis University.
Filed under Events, Past Events.